For DuPage County Board districts
Donald Puchalski Republican candidate for DuPage County Board District 1
Paula Deacon Garcia, candidate for DuPage County Board District 2 in the 2020 election.
Brian Krajewski Republican candidate for DuPage County board District 3
Amy Chavez is a candidate for DuPage County Board District 5 in the March 2020 Democratic primary.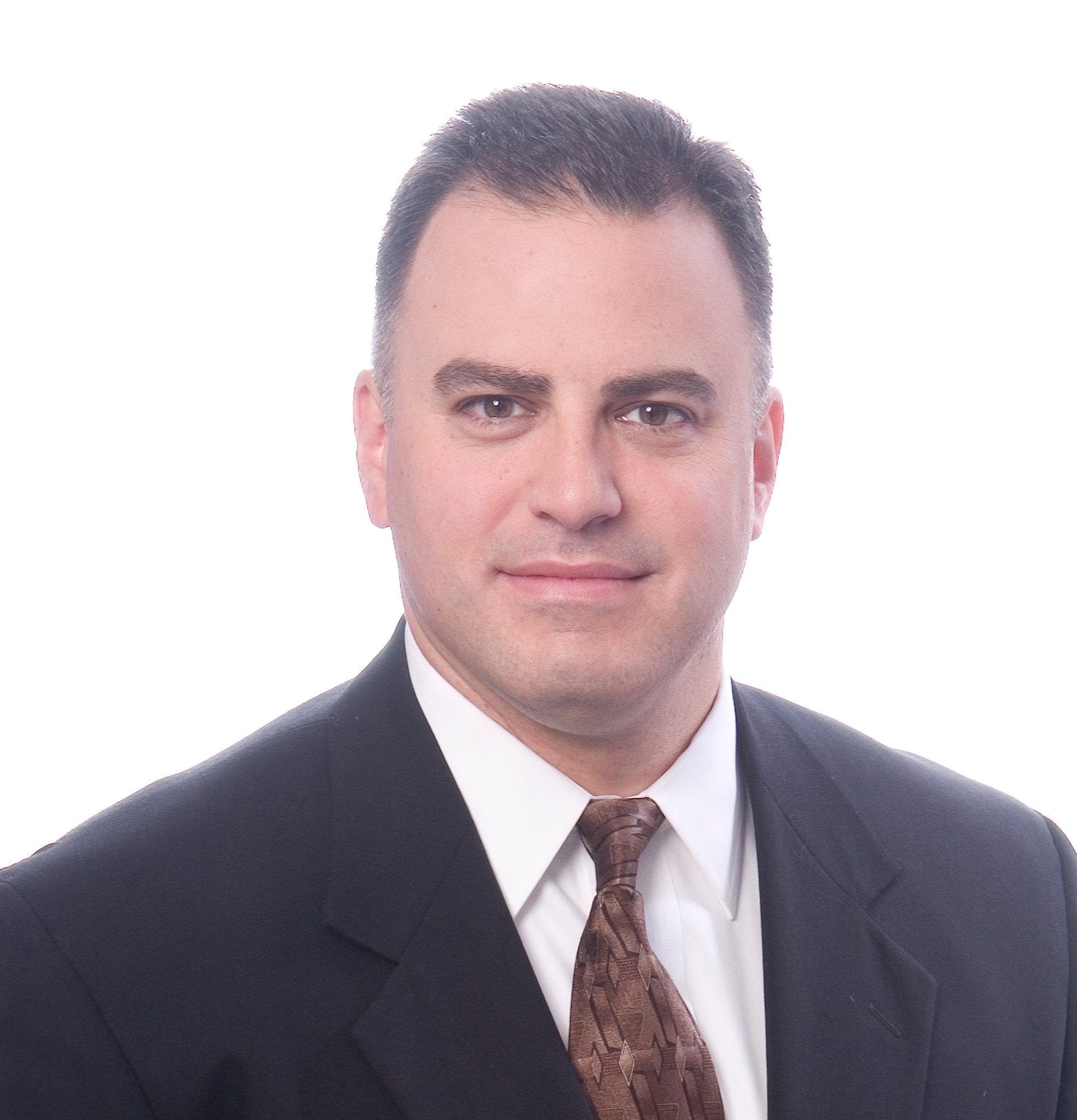 Robert Larsen Republican candidate for DuPage County Board District 6
District 1
If there's an issue that both Republican incumbent Donald Puchalski of Addison and Democratic newcomer Zahra Suratwala of Elmhurst agree on, it's diversity.
Puchalski, a lawyer and former Addison School District 4 board member who was first appointed to the board in 2005, offered some concrete ways to promote diversity with the formation of a Diversity and Inclusion committee, the implementation of a Minority Business Program and finding ways to assist minority businesses with contracting opportunities in the county.
Suratwala, who is an author and professor of English at Elgin Community College, feels she offers a fresh, diverse perspective, with her focus being on increasing transparency and accountability of elected officials and better utilization of social media to reach out to constituents.
Another point of agreement is that neither candidate favors reducing the size of the board from 18 to 12, because they feel it would reduce representation.
Puchalski, who is chairman of transportation and has a proven track record of fiscal responsibility when it comes to the county budget, feels that during the pandemic, the board must tighten its belt while still balancing the budget and making public safety a top priority. While new voices would be a welcome change on the county board, Puchalski's experience and ability to work across the aisle make him a solid candidate.
Puchalski is endorsed.
District 2
Democrat Paula Deacon Garcia of Lisle challenges Republican incumbent Sean Noonan of Elmhurst.
Public safety and public health are top priorities for Noonan, a Bloomingdale police officer who has represented the district since 2012, while Deacon Garcia, who has worked for a local municipality's building and customer service department for more than two decades, cites stormwater management, economic recovery for businesses affected by COVID-19, mental health and overall health and safety as her top reasons for running in her first election.
While Noonan thinks the board should stay at 18 members, Deacon Garcia believes that reducing the board to 12 could produce many cost savings. She believes voters should have had the chance to have their voices heard at the ballot box on that issue.
When it comes to efficiencies, Deacon Garcia proposes more cross training to save money in the recorder's and clerk's offices, while Noonan would like to see a study to determine if there might be benefits from merging the Office of Emergency Management with the Sheriff's Office. Deacon Garcia would like to create a social media task force to improve information available to the public online, in turn creating more transparency, and to host budget workshops for the public so residents could understand where the county's money is going.
Both candidates pledge to strive for bipartisanship through cooperation and listening, with the goal of doing what's best for the residents of DuPage, but Deacon Garcia stands out for her energy and forward thinking. Noonan is a likable candidate, but in two terms hasn't distinguished himself as a champion for the causes he advocates. We think Deacon Garcia will be more forceful and that makes her our choice.
District 3
In the Nov. 3 election, Republican incumbent Brian Krajewski of Downers Grove will face a challenge from Democrat Gail Cabala-Lowry of Downers Grove for the board seat.
Krajewski, a certified public accountant and attorney who has served on the board since 2010 and was mayor of Downers Grove from 1999 to 2007, recognizes the challenges the county faces from COVID-19. He recently led an initiative to allocate $1.5 million in CARES Act funding to provide free internet to low-income students in DuPage who are learning remotely. And he's been an advocate for small businesses that have felt the economic strain from the pandemic.
Krajewski's other top priorities are economic recruitment, growth and development; jobs training; banning puppy mills; merging the Office of Homeland Security and Emergency Management with the DuPage Sheriff's Department; and creating a Drug and Tactical Unit within the Sheriff's Department.
Cabala-Lowry, a licensed architect and a Brookfield Village Board trustee from 2001-03, is focusing on green infrastructure initiatives, job training and inclusive hiring practices to help combat job losses caused by the pandemic. With her background in environmental design, she plans to help the board make sound land-use decisions to increase green space and make the county more environmentally sustainable. She would also like to see the board host public budget workshops so the public could better understand how taxpayers' money is being spent.
While Krajewski would like to see the board reduced to 12 members and Cabala-Lowry would vote to keep it at 18, both would like to give voters the option to weigh in on this and the idea of merging the recorder's and clerk's offices. Both support efforts to increase transparency.
While the two candidates offer innovative and economically viable ideas, Krajewski brings a wealth of experience to the board, and he is endorsed.
District 4
While incumbent Republican Tim Elliott of Glen Ellyn and Democrat Lynn LaPlante of Glen Ellyn both agree that the DuPage County Board plays an important role in helping the community during the COVID-19 pandemic, Elliott has shown leadership by working with the board to provide a $16 million grant program for small businesses, funding internet for students learning remotely and providing funding to municipalities, park districts and fire districts as they face economic hardships.
Beyond the pandemic, he's worked to alleviate flooding and remove adult businesses in the district, plus advocate for the creation of the East Branch DuPage River Trail and for a disadvantaged business enterprise program intended to create opportunities for small businesses and minority, veteran and women-owned businesses. Since joining the board, Elliott, a fiscal conservative, has eliminated an unnecessary taxing body in the Glen Ellyn Mosquito Abatement District.
With regard to COVID, LaPlante, who has served three terms as a Milton Township precinct committeewoman, prioritizes public health and safety, stockpiling PPE for all citizens and finding ways to look out for the high-risk community in the county. LaPlante disagrees with Elliott allocating $1 million of CARES Act money to promote tourism in DuPage County during the pandemic as she feels that money should aid those who are underinsured, uninsured or have high-deductible health plans or should go to subsidize lifesaving medication such as insulin.
While transparency in county government is a goal for both candidates, LaPlante feels the county board needs strict vendor disclosure requirements and to impose restrictions on campaign donations. Elliott supports an open and transparent government that encourages public participation.
Because of his proven leadership, Elliott is endorsed.
District 5
Two viable candidates seek the District 5 seat held by Republican James Healy of Naperville, who isn't running for reelection. Republican Kevin Coyne, a current Naperville City Council member and attorney, faces Naperville resident and Democrat Amy Chavez, a former sales executive with Lucent Technologies and Allergan.
In the wake of the pandemic, Chavez, who boasts a strong business background, including managing multimillion-dollar projects, says her top priorities are to make sure that DuPage County Health is adequately funded to effectively track and trace COVID cases, to get county residents back to work with the help of skills training, to be an advocate for stronger citizen oversight of the Sheriff's Department and to promote diversity in the hiring process. She also wants to dig deep into the county budget to make sure that tax dollars are staying local and to ensure that the county is making investments in long-term solutions such as affordable housing and accessible physical and mental health care for its residents.
Chavez co-founded We Are ONE Naperville, a local forum for unity through action that includes about 1,400 members.
Coyne cites public safety as his main priority, and he includes tackling the opioid crisis, rising crime rates, mental health issues and making sure that there's adequate funding for essential services. Coyne has shown leadership in working to consolidate the Naperville and Lisle township road districts, advocating for the improvement of Naperville's East Ogden corridor and founding Safe DuPage, which has hosted discussions on public safety.
While Coyne supports reducing the county board from 18 to 12 to achieve attainable cost savings, Chavez would keep the board at 18 so as not to overburden board members with extra duties. Coyne also feels that consolidating the recorder's and clerk's offices should be pursued and that the referendum should have been left on the ballot for voters to weigh in.
Chavez and Coyne are both proponents of transparency and both advocate for overhauling the DuPage County websites to improve navigation and allow for easier access to public records and information.
While both are strong candidates for the seat, Chavez's passion and extensive business background give her the edge. Chavez is endorsed.
District 6
Republican incumbent Robert "Bob" Larsen of Wheaton faces a challenge from Democrat Greg Schwarze of Carol Stream for the District 6 board seat.
Larsen, an attorney and a former Marine who has served on the board for the past 10 years and Schwarze, a Carol Stream firefighter/paramedic and four-term Carol Stream Village Trustee, both feel strongly about giving back to and serving the communities in which they reside.
By serving on the Board of Health, Larsen has experience planning for a pandemic. And by serving as the Chairman of the Finance Committee the past two years, he has worked to give the county a balanced, conservative budget and has worked across the aisle to determine the distribution of $161 million in CARES Act funds, which have gone to setting up COVID-19 testing sites, allocating $10 million in forgivable loans for small businesses, helping taxpayers avoid late fees and supporting first responders, municipalities, park districts and townships. Larsen is also focused on consolidation, an example of which is when he helped to coordinate a youth detainee agreement with Kane County that saved millions of dollars a year.
Schwarze, who has seen firsthand the dire effects of the pandemic on county residents, vows to be an empathetic voice for the most vulnerable populations to get them the assistance they need, including PPE, mental health and addiction resources, affordable child care, small business funding and support for front-line health care and essential workers. Schwarze also plans to focus on boosting senior social services programs to prepare for the increase in the senior population.
Both candidates agree that while there would be cost savings by reducing the board from 18 to 12 members, there would also be less diversity and representation. Both support putting this issue to the voters in the future. Schwarze also feels that the referendum to consolidate the recorder's and clerk's office should go back to the voters.
It's evident that Schwarze is passionate about serving his community and is willing to work across the aisle for the benefit of the county, which we encourage him to continue.
Larsen offers an impressive skill set and a solid record of accomplishments that makes him a strong candidate to continue his position on the board. Larsen is endorsed.